Monday, November 22, 2010
Friday, November 19, 2010
I can't say enough great things about Shutterfly. They are one of the few online businesses in which I am totally confident. I have always been 100% satisfied with everything I've ordered from them. They also have WONDERFUL offers out there all the time.
Target
gives $20 giftcards to Shutterfly when you do your baby registry there.
Last year I hosted a
House Party
and got like 20 free 8X8 books for free to share with friends. For the party I designed a book called
Celebrate Life
. I was contacted recently with an offer for Shutterfly credit to use some of Jack's pics on their site for advertising and promotion. Of course I agreed, so look for my handsome man soon on some of their products. :)
They are constantly sending me
promo deals via emails
and most are fantastic, like free books or cards. Others are percentages off.
Also, their
FB page
is chalked full of deals and codes for trials and savings
Lastly,
Pampers.com's Gifts 2 Grow program
offers tons of shutterfly items including birth announcements, collages and both 12X12 and 8X8 hardcover books. (This is how I paid for some of the book I'm sharing) Plus, on the 29th of October I just got a code emailed to me from Pampers for a free 7X9 photobook with no strings attached.
Now, you usually have to pay shipping for these free items, but c'mon it's totally worth it and if you buy other stuff that totals $30 or more then they ship your whole order for free if you just enter code (
SHIP30
) in your special offers field.
In the window below you'll find MY BABY!! This 12X12 book that I am sharing is the whole first year of Jack's life. Shutterfly is doing a promotion in which I will (hopefully) receive a $25 credit for sharing my book in the blog.* What better book to share than Jack? I hope you enjoy.
Also, stop by shutterfly.com and check out their holiday cards. Get 5 free when you enter the code CCABIN5
* Here is the email to send your blog address if you'd like to share a book and get the $25 credit.
shareproject@shutterfly.com
Posted by

Kara
at 7:12 AM
No comments:

Click here to view this photo book larger

Posted by

Kara
at 6:58 AM
No comments:

Monday, November 15, 2010
10 reasons why I do not drink coffee.
# 10

It smells awesome when you grind it. It smells awesome when you brew it. There are a million things you can add that make it SMELL AWESOME.....but ultimately when you taste it........it's Coffee. :(
# 9

Do you know how much a vente mocha costs at SB? All I can think of is what that $4 could buy me at Cold Stone.
#8 If you've ever met me you know that I really don't need caffeine.
#7

OJ is easier to say than a vente, fat-free, halfcaf, mocha, soy, latte, frappa whatever (it is quite obvious that I'd eff it up in a big way were I ever in the situation of ordering it). When ordering it for my husband on rare occasions I have to rehearse it all the way up to the counter like the "Loaf uh bread, stick ah buttah, containah uh milk." girl on Sesame Street.
#5 There's no need for a morning jolt. A toddler peeing all over the bathroom floor will wake you up pretty quickly. And on the rare occasion that he makes the potty, there's always the darting to the edge of the steps and wobbling to a halt that will make you're heart race just like a good cup of Joe.
#4

There are enough other things that I drink or eat, way too hot, in which to inflict that terribly unique feeling of having a burned tongue.
#3

Coffee stains are hell.
#2

Chai Tea is very yummy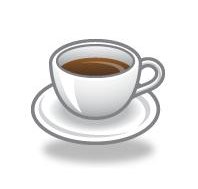 No Joe for me!
#1

Allergies :)
My 5 year old nephew once told me that he was allergic to bread. I was very interested in hearing about his experience because, I too, am very intolerant of wheat (I just can't take it anymore….ughh) and so I asked him, "What happens when you eat it?"
His response, "I say Yuck!"
That's a pretty serious allergic reaction. In fact, I think that may be the same one I have to coffee. So, I don't just dislike it, but according my nephew the allergist, I am also allergic to coffee.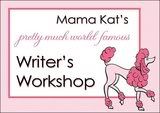 Posted by

Kara
at 8:05 PM
6 comments: